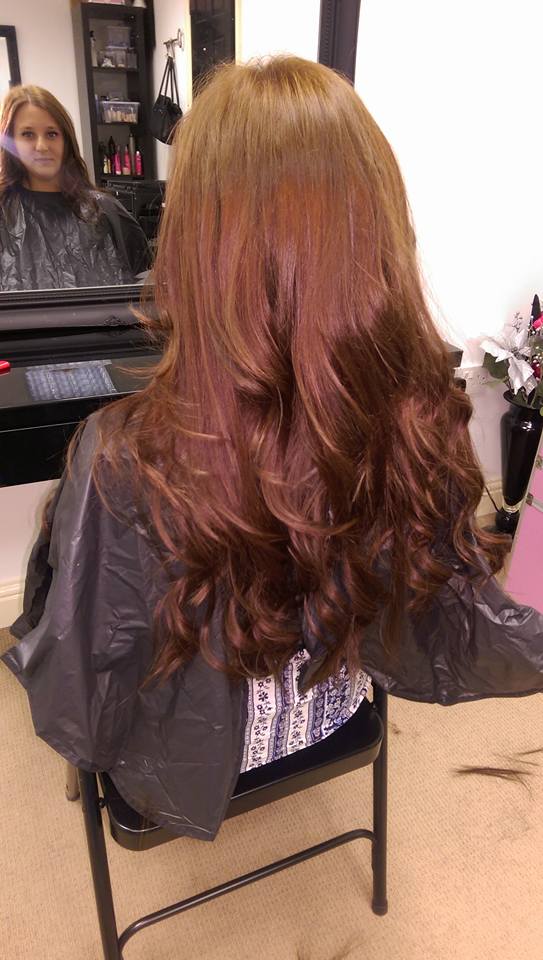 ALL EXTENSION TYPES ARE CUT TO BLEND, LAYERED AND SHAPED AROUND YOUR FACE TO GIVE YOU THE MOST NATURAL LOOK. BOOK IN FOR A CONSULTATION FIRST TO ENSURE YOU ARE MAKING THE RIGHT COLOUR CHOICE AND METHOD OF EXTENSION.
Easi locks last for 9 months plus, they are a long lasting undetectable way to extend your hair, you create any look and style you wish with easi locks, you can choose from 1/4, 1/2 or a full head, the more hair you have the fuller your hair will be, you can wash, curl and style them as you do your own hair. maintenance is required.
Mini tip hair extensions are individual hair extensions attached to your natural hair, they last 6 Months Plus, and are very versatile, having a full head of mini tips will give you a fuller look, you can add length and add body at the same time, styling is very easy with these russian hair extensions.
Weave tracks last approximately 2 months, your hair is cane rowed across your head and then the hair is sewn onto the track that has been created, you can have up to 4 tracks in your hair depending on what look your trying to create, all hair extensions are cut to blend.
Micro Weft Hair Extensions last 8 weeks, these type of hair extensions are secured with micro beads, with this type of hair extension you can create a full versatile style without the hassle of clipping extensions in every day.